Full credits for Zootopia
Directed by
Edit
Co-Directed by
Edit
Produced by
Edit
Executive Producer
Edit
Screenplay by
Edit
Edited by
Edit
Original Score Composed by
Edit
Associate Producers
Edit
Visual Effects Supervisor
Edit
Production Designer
Edit
Art Director Characters
Edit
Art Director Environments
Edit
Associate Production Designer
Edit
Production Manager
Edit
Heads of Story
Edit
Head of Animation
Edit
Co-Head of Animation
Edit
Director of Cinematography Layout
Edit
Director of Cinematography Lighting
Edit
Technical Supervisor
Edit
Head of Environments
Edit
Head of Characters & Technical Animation
Edit
Set Extension Supervisor
Edit
Head of Effects
Edit
Stereo Supervisor
Edit
Modeling Supervisors
Edit
Characters
Environments
Look Development Supervisors
Edit
Characters
Environments
Rigging Supervisor
Edit
Technical Animation Supervisors
Edit
Simulation Supervisor
Edit
Associate Technical Supervisors
Edit
Layout Supervisor
Edit
Layout Finaling Supervisor
Edit
Animation Supervisors
Edit
Crowds Supervisor
Edit
Lighting Supervisors
Edit
Sound Designer & Supervising Sound Editor
Edit
Executive Music Producer
Edit
Music Supervisor
Edit
Post Production Executive
Edit
Senior Production Supervisors
Edit
Ginnifer Goodwin
Jason Bateman
Idris Elba
Jenny Slate
Nate Torrence
Bonnie Hunt
Don Lake
Tommy Chong
J.K. Simmons
Octavia Spencer
Alan Tudyk
Shakira

"Try Everything"
Casting by
Edit
Additional Voices
Edit
Casting Associate
Edit
Casting Assistant
Edit
Production Finance Lead
Edit
Production Financial Analyst
Edit
Production Supervisor
Edit
Lead Story Artists
Edit
Story Artists
Edit
Additional Story
Edit
Production Assistants
Edit
Editorial
Edit
Production Supervisors
Edit
First Assistant Editor
Edit
Second Assistant Editor
Edit
Second Assistant Editor
Edit
Additional Editorial Support
Edit
Production Coordinators
Edit
Script Coordinator
Edit
Production Assistant
Edit
Visual Development
Edit
Production Supervisor
Edit
Visual Development Artists
Edit
Additional Visual Development
Edit
Car Designer
Edit
Production Assistant
Edit
Asset Production
Edit
Production Supervisors
Edit
Characters
Environments
Character Rigging
Edit
Character Rigging Lead
Edit
Rigging Artists
Edit
Character Simulation
Edit
Character Simulation Lead
Edit
Simulation Artists
Edit
Look Development
Edit
Look Development Artists
Edit
Set Extension Artists
Edit
Production Coordinators
Edit
Characters
Environment Modeling
Look Development
Production Assistants
Edit
Characters
Environments
Set Extension
Technical Directors
Edit
Assistant Technical Directors
Edit
CG Workflow Supervisor
Edit
Production Supervisor
Edit
Layout Lead/Camera Polish
Edit
Layout Artists
Edit
Layout Finaling Artists
Edit
Production Coordinator, Layout Finaling
Edit
Production Assistants
Edit
Additional Production Support
Edit
Animation
Edit
Production Supervisor
Edit
Animators
Edit
Crowd / Fix Animators
Edit
Additional Animators
Edit
Production Coordinator
Edit
Production Assistants
Edit
Additional Production Support
Edit
Technical Animation
Edit
Production Supervisor
Edit
Tech Anim 2D Lead
Edit
Tech Anim Wind Lead
Edit
Tech Anim Muscle Lead
Edit
Technical Animation Artists
Edit
Technical Animation Apprentices
Edit
Theresa Latzko
Esther Trilsch
Jacob Zimmer
Production Coordinator
Edit
Production Assistant
Edit
Crowd Animation
Edit
Crowd Artists
Edit
Production Coordinator
Edit
Production Supervisor
Edit
Effects Leads
Edit
Effects Designer
Edit
Foundation Effects Lead
Edit
Effects Animators
Edit
Effects Apprentices
Edit
Production Assistant
Edit
Production Supervisors
Edit
Character Lighting Lead
Edit
Environment Lighting Lead
Edit
Lighting Artists
Edit
Lighting Apprentices
Edit
Production Coordinators
Edit
Production Assistant
Edit
Additional Production Support
Edit
Production Supervisor
Edit
Stereo Artists
Edit
Production
Edit
Production Supervisor, Sweatbox
Edit
Production Assistant, Sweatbox/Stereo
Edit
Production Supervisor, Marketing
Edit
Production Coordinator, Marketing
Edit
Production Office Manager
Edit
Production Secretary
Edit
Production Tracking Specialist
Edit
Additional Production Support
Edit
Score Orchestrated and Conducted by
Edit
Music Editor, Production
Edit
Music Editor, Score
Edit
Score Recorded and Mixed by
Edit
Score Coordinator
Edit
Scoring Assistant
Edit
Executive Director, Music Production
Edit
Music Business Affairs
Edit
Manager, Music Production
Edit
Executive Music Assistant
Edit
Music Production Assistant
Edit
Score Contracted by
Edit
Assistant Contractor
Edit
Music Preparation by
Edit
Score Recordists
Edit
Score Recorded and Mixed at
Edit
Scoring Crew
Edit
Additional Orchestrations
Edit
Synth Programming
Edit
Synth Technician
Edit
"Try Everything"
"Parlez-Vous Rap"
"Can't Do Nuthin' Right"
"One More Time"
"Everybody Hurts"
"All By Myself"
"Carrot Days," "Give Me A Try" & "A Wonderful Show"
"I, Loser"

Post Production
Edit
Post Production Supervisor
Edit
Post Production Coordinator
Edit
Original Dialogue Mixers
Edit
Post Production Sound Services by
Edit
Re-Recording Mixers
Edit
Re-Recording Mix Technician
Edit
Assistant Music Editor
Edit
Additional Music Editor
Edit
Temp Score Music Editors
Edit
Sound Effects Editors
Edit
Dialogue Supervisor
Edit
Foley Supervisor
Edit
ADR Supervisor
Edit
Foley Editor
Edit
First Assistant Sound Editor
Edit
Foley Artists
Edit
Foley Mixer
Edit
Engineering Services
Edit
Digital Editorial Support
Edit
Audio/Video Transfer
Edit
Post-Production Sound Accountant
Edit
Client Services
Edit
Skywalker Sound Executive Staff
Edit
General Manager
Head of Production
Head of Engineering
ADR Group Voice Casting
Edit
Digital Imaging Supervisor
Edit
Digital Intermediate Colorist
Edit
Manager, Title Graphics
Edit
End Title Designer
Edit
Transfer Room/Theater Operators
Edit
Technology
Edit
Technology Directors
Edit
Sr. Research Scientist
Edit
Technology Coordinator
Edit
Sr. Graphic Designer
Edit
Animation Technology
Edit
Technology Manager
Edit
Principal Software Engineer
Edit
Look/Effects/Dynamics/IxD
Edit
Technology Manager
Edit
Principal Software Engineer
Edit
Disney's XGen Leadership
Edit
Rendering/Pipeline/Engineering Services
Edit
Senior Technology Manager
Edit
Principal Software Engineers
Edit
Software Infrastructure
Edit
Senior Technology Manager
Edit
Technology Managers
Edit
Principal Systems Engineers
Edit
Core Server Infrastructure Core
Edit
Core Services Engineering
Edit
Data Management
Edit
Database Engineering
Edit
Linux Engineering
Edit
Mac Engineering
Edit
Media Engineering
Edit
Network Engineering
Edit
Production Engineering
Edit
Mobile Systems Development
Edit
Systems Operations
Edit
Technical Support
Edit
The Staff of Walt Disney Animation Studios
Edit
Studio Leadership
Edit
Creative Leadership
Edit
Departmental Leadership
Edit
Executive Administrative Support
Edit
Artist Management
Edit
Business Intelligence and Production Data Analytics
Edit
Development
Edit
Marketing Publicity
Edit
Business Legal Affairs
Edit
Environment and Events
Edit
Human Resources
Edit
Artistic Production Recruiting
Edit
Talent Development and Outreach
Edit
Digital Art Services
Edit
Caffeination
Edit
Creative Legacy
Edit
Classic Projects
Edit
Animation Research Library
Edit
Ink & Paint
Edit
The Filmmakers Would Like to Thank
Edit
The Los Angeles Zoo
The Incredible Fusion Team
The Wildlife Learning Center
The Staff of Disney's Animal Kingdom
The Natural History Museum of Los Angeles County
UCLA Department of Ecology and Evolutionary Biology
The Guilds and Staff of Robert and William Carr-Hartley Safariland
The Women and Men of The Los Angeles Police Department North Hollywood Station

Additional Thanks
Edit
Production Babies
Edit
Christopher
Kira
Adam
Reese
Callie
Matthew
Bennett
Evelyn
Star
Colin
Opal
Savannah
Caden
Oona
Anthony
Luca
Oliver
Sophia
Summer
Samantha
Hazel
Ford
Matilda
Ray
Amelia
Joel
Edward
Lucy
Marley
Sadie
Hazel
Tatum
Nathan
Emily
Dylan
Violet
Leif
Ilaria
Cora
Soundtrack Available on Walt Disney Records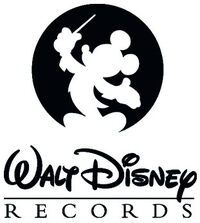 Video Games Available from Disney Interactive Studios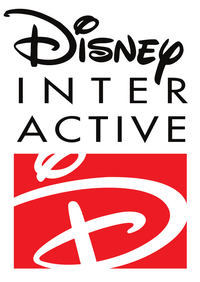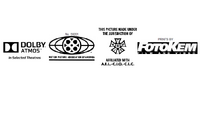 ©2016 Disney Enterprises, Inc. All Rights Reserved.
For the purposes of United Kingdom copyright, Disney Enterprises, Inc.
was the owner of copyright in this immediately after it was made.
Distributed by
Walt Disney Studios Motion Pictures
Created and Produced at
Walt Disney Animation Studios
Burbank, CA
Ad blocker interference detected!
Wikia is a free-to-use site that makes money from advertising. We have a modified experience for viewers using ad blockers

Wikia is not accessible if you've made further modifications. Remove the custom ad blocker rule(s) and the page will load as expected.