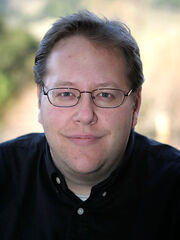 Tim Nielsen was born in 1971 and raised in Minnesota, and moved to Los Angeles in 1995 to study his fascination with film sound started at the University of Southern California where one of his student friends was Addison Teague who years later became a close colleague at Skywalker Ranch. In a way, his career at Skwyalker Sound started in 1996 while still a student. That year he was selected as Skywalker Sound's first official intern, spending the summer under the guidance of Gary Rydstrom, and since then there's been no going back. After graduating, he moved to the San Francisco area to begin work at Skywalker Sound. In 2001 he moved to New Zealand to work on the Lord of the Rings trilogy. His other films include Pirates of the Caribbean, Galaxy Quest, Hellboy, Indiana Jones and the Kingdom of the Crystal Skull, Prince of Persia, John Carter, Maleficent and many others. He's just finished work supervising, designing, and mixing the animated film The Little Prince. In addition to his film work, he's an avid sound effects recordist and enjoys writing about and teaching others about sound effects recording and design.
Ad blocker interference detected!
Wikia is a free-to-use site that makes money from advertising. We have a modified experience for viewers using ad blockers

Wikia is not accessible if you've made further modifications. Remove the custom ad blocker rule(s) and the page will load as expected.