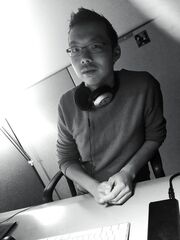 Though his work as animator for Rapunzel in Disney's "Tangled," Wong has taken these words to heart and, to a whole new level.
Originally from Edmonton, Alberta in Canada (a fact announced proudly to an audience made largely of Canadians), Wong is doing what most of us only dream about. He is being mentored by a living legend in the animation community.
Ad blocker interference detected!
Wikia is a free-to-use site that makes money from advertising. We have a modified experience for viewers using ad blockers

Wikia is not accessible if you've made further modifications. Remove the custom ad blocker rule(s) and the page will load as expected.