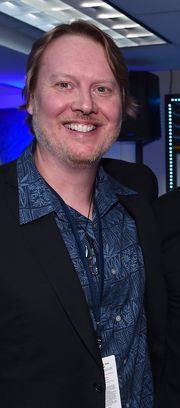 Don Hall is an American film director and writer at Walt Disney Animation Studios. He is known for co-directing Winnie the Pooh (2011) and Big Hero 6 (2014), which was inspired by the Marvel Comics of the same name. Big Hero 6 won the Oscar for Best Animated Feature in 2015.
Don is a graduate of the University of Iowa with a bachelor of fine arts degree in drawing and painting.
Filmography
Edit
Ad blocker interference detected!
Wikia is a free-to-use site that makes money from advertising. We have a modified experience for viewers using ad blockers

Wikia is not accessible if you've made further modifications. Remove the custom ad blocker rule(s) and the page will load as expected.