Directed by
Edit
Peter Lord
Nick Park
Produced by
Edit
Peter Lord
Nick Park
David Sproxton
Peter Lord
Nick Park
Screencaps by
Edit
Karey Kirkpatirck
John Powell
Harry Gregson-Williams
Edited by
Edit
Mark Solomo
Visual Development & Character Design
Edit
Artistic Coordination
Edit
Paris Unit - Layout
Edit
Character Animation
Edit
Fetcher/Nick
Edit
Mr. Tweedy
Edit
Mrs. Tweedy
Edit
Clean-Up Animation
Edit
Fetcher/Nick
Edit
Mr. Tweedy
Edit
Mrs. Tweedy
Edit
Miscellaneous
Edit
Paris Unit
Edit
Clean-Up Animation
Edit
Visual Effects Animation
Edit
Backgrounds
Edit
Production
Edit
Caps Management
Edit
Scene Planning
Edit
2D animation processing
Edit
Color Models
Edit
Final Check
Edit
Assistant Supervisor
Edit
Teri N. MacDonald
Final Checkers
Edit
| | | | |
| --- | --- | --- | --- |
| Lea Dahlen | Misoon Kim | Sally-Anne King | Catherine Mirkovich-Petersron |
Film & Digital Services
Edit
| | |
| --- | --- |
| Camera/Film Recorder Operations |   John D. Aadal |
| |   John Derderian |
| |   Bill Alyswoth |
| |   Jennie Lepenek Mouzis |
| Tehncial Supervisor |   Christopher W. Gee |
| Color Timer |   Bruce Taushner |
| Reuse & Stock Librarian |   Vicki L. Cssper |
Edtiorial
Edit
| | |
| --- | --- |
| Associate Edtior | Angharad Owen |
| Firsty Assistant Edtior | John Carnochan |
| Assistant Edtior | Ellen Keneshea |
| | Stephen L. Meek |
Casting by
Edit
Patsy Pollock
| | |
| --- | --- |
| Ginger |   Julia Sawalha |
| Rocky |   Mel Gibson |
| Mac |   Fynn Ferguson |
| Babs |   Jane Horrocks |
| Bunty |   Imelda Staunton |
| Fowler |   Benjamin Whitrow |
| Fetcher |   Phil Daniels |
| Nick |   Timothy Spall |
| Mr. Tweedy |   Tony Haygarth |
| Mrs. Tweedy |   Miranda Richardson |
Additional Voices
Edit
| | |
| --- | --- |
| Bruce Daitch | Jack Angel |
| Bob Bergen | Rodger Bumpass |
| Jennifer Darling | Debi Derryberry |
| Paul Eiding | Jess Harnell |
| Bill Farmer | Sherry Lynn |
| Mickie McGowan | Carolyn Lawrence |
| Laraine Newman | Phil Proctor |
| Jan Rabson | John Sharian |
"Flip Flop & Fry"
Written by Charles Cathoun & Lou Wiliffe Turner
Performed by Eillis Half
"The Wanderer"
Written by Ernest Maresta
Performed by Dion
Under Liscense From
EMI-Capitol Music Special Markets
| | |
| --- | --- |
| Music Supervisor |   Msrylata E. Jacob |
| Orcheatration by |   Bruce L. Fowler |
| |   Harry Kim |
| Music Recorded and Mixeld by |   Nick Wollage |
| |   Frank Wolf |
| |   Dennis S. Sands |
| Music Recorded and Mixeld at |   Abbey Road Studios, London |
| Music Editor |   Richard Whitfield |
| Temp Music Editor |   Dina Eaton |
| Score Conucted by |   Gavin Greenaway |
| Additional Recording |   Alan Meyerson |
| Music Recorded at |   O'Henry Sound Studios |
| Music Production Manager |   Andrew Page |
| Music Production Coordintor |   Deniece Laberooca-Hall |
| Music Production Assistant |   Jill Iverson |
| Executive Music Assistant |   Siobhan Sullivan |
| Vocal Contractor |   Bobbi Page |
| Music Contractor |   Isobel Griffiths |
| |   Sandy De Cresent |
| Song Contractor |   Reggie Wilson |
| Music Preparations |   Jo Ann Kane Music Services |
| |   Tony Stanton |
| |   Booker White |
Production
Edit
| | |
| --- | --- |
| Assistant to The Producer |   Andrew Temesvary |
| Assistant to The Associate Producer |   Mary Green |
| Production Secretary |   Annette Gayle |
| |   Katleen Fredrickson |
Production Coordinatotrs
Edit
| | |
| --- | --- |
| Caps Production |   Jennifer Christine Vera |
| Califorina Caps Administration |   Rikki Chobanian |
| Risk Space & Retakes |   Renato Lattanzi |
| Rublicity |   Bela Temesevary |
Production Assistants
Edit
| | |
| --- | --- |
| Michael Budd | Susan Childs |
| Nanette K. Draumtra | Natahsa Gapinski |
| Jeffry G. Georgianni | T. Aszur Hill |
| Greg Hill | Lauren R. Lear |
| Toyal Riedinger | Joe Riebley |
Additional Visual Development
Edit
Scott Watanabe
James Woods
Brett Albert
Dale Baer
Rachel Renee Bibb
Pascal Champion
Dan Cooper
Justin Cram
Guillaume Fesquet
Jim Finn
Mac George
Borja Montoro Cavero
Bobby Pontillas
Bill Schwab
De'Von Stubblefield
Victoria Ying
Hyun-Min Lee
Additional Story
Edit
John Puglisi
Don Dougherty
Chris Hubbard
Dean Wellins
Stevie Wermers-Skelton
Nora Johnson
Ray Nadeau
Stephen Anderson
Paul Briggs
Jeremy Spears
Sylvia Hyo-ji Lee
Additional Clean-Up Animation
Edit
Kathleen M. Bailey
Daniel Bowman
Celinda S. Kennedy
Vera Lanpher-Pacheco
Technology
Edit
| | |
| --- | --- |
| Manager Systems Software Development |   Graham S. Allan |
| Senior Manager Software |   John Henry Brooks                              |
| Mangers Development |   Kevin John Hussey |
| Manager Stop Motion Animation Software |   Todd Scopio |
| Manager to Technology |   Mark W. Giliciniski |
Technology Support
Edit
Brett Achorn
Michael S. Blum
Janet E. Berlin
Cathy E. Blanco
Michael C. Blods
Scott Buriss
Bret Burley
William T. Carpenter
John Cejkia
Loren Chun
Peter Lee Chun
Patrick Dalton
Nolan R. Davis
Jerry A. Eisenberg
Norbert Fearstein
David Patrick Flynn
Darrian M. James
Paul Hilderbandt
John D. Hoffman
James P. Hurrell
Tory Norin
Kevin E. Keech
Kimberly W. Keech
Joseph M. Llohmar
James MacBurney
Dayna B. Meltzer
Mark A. McLaughian
Jack Muleady
Thaddeus P. Miller
Tom Naylor II
David Oguri
Patrick Robin
Brian Athur Griffith
Arthur S. Shek
Jeffrey L. Sickelle
Mmatthew F. Schnittker
Ramon Montoya-Vozmediano
Hanns-Oskar Porr
Kaizhen Ruan
Cathy E. Blanco
Letha L. Burchard
Mark Kkimball
Rasmus Tamstorf
Sandy Sunseri
Joe Suzow
Laurie Tracy
Roy Turner
Jon Y. Wads
Doug White
Tomas A. Wwong
Fran R. Zandonella
Post Production
Edit
| | |
| --- | --- |
| Post Production Suppervisor |   Mike Solinger |
| Production Executive |   James Beshears |
| Post Produciton Assistant |   Katie Hooten |
Post Production Sound Services provided by
Skywalker Sound.
A Division of Lucasfilm Ltd.  Marin County, California.
| | |
| --- | --- |
| Sound Effects Editors |   Granham Headicar |
| |   Danny Hambrook |
| Foley Effects Edtior |   James Mather |
| Dialogue Editor |   James Mather |
| |   Doc Kane |
| Assistant Sound Editor |   Lee Maturine |
| Foley Editor |   Sam Southwick |
| |   Jeanette Browning |
| Assisiant Editors |   Dan Laurie |
| Re-Recording Mixers |   Adrian Rhodes |
| Foley Artists |   Jack Stew |
| |   Diane Greavez |
| Foley Mixer |   Ben Jones |
| Foley Recordist |   Steve Hanock |
| Additional Dialogue Recorded by |   Vince Caro |
| |   Jackson Schwartz |
| Color Timer |   Chris De La Guardia |
| Negative Cutting |   Mary Beth Smith |
| Title Design |   Brian King |
| End Titles by |   Buena Vista Imaging |
|       Black & White Proccessing |   John White |
| Televine Opeators |   Robret H. Bagley |
| |   Robret J. Hanson |
| Prints by |   Techncolor |
| Produced and Distributed on |   Eastman Film |
Special Thanks to the fowling Support Staff at Walt Disney Feature Animation Pixar whose tireless efforts made this film possible:
Gina Aarinokais
Jenny Aleman-Holman
Kathy Alexander
Holly Alexander
Karen Bailey
Tamara J. Bonnell-Truitt
Charlie F. Boyer
Sheila Brown
Ginger Wei-Hsien Chen
Gina "Sunny" Colbacchini
Fox Carney
Fred Cox
Jenni Tsoi
Karen Paik
Jim Dubensky
Pamela Dugan
Doug Engalla
Nancy Even
Matt Elson
Ann W. Hansen
Charlie Bean
Geri Lee Gorowski
Diane Philips
Julianne Hale
Tiffany Hairston
Kristen Taylor Hall
Bonnie Halmoe Hays
Jeri Howard
Katie Hooten
Avetik "Avo" Karapeytyan
Heather Kayne
Tamara N. Khalaf
Scot Kimberly
Suzanne Berman
Tom LeBlanc
Ken Lewis
Kelly Lewis
Anjelica Jung-Woo
Stephen Odie
Leslie Erin Ong
Dustin Papps
Daniel Picketti
Bonnie Popp
Marty Prager
Vivian G. Procopio
Richard Rasmey
Susan Rios
John Rojano
Luarecia Roman
Jeff Sandler
Francis Vincent Satala III
Jan Schraner
Joanna Samjia
Paul Schrier
Jack Sera
Jack Dean Strauss
Walt Sturrock
Kris Taft
Verna Takeyama
Matt Tsugawa
Peter John Vaughan
Sherry Powjejeen Villar
Chris Garbutt
Pam Waterman
Michael Scott Weisenfeld
Dave Needham
Chuck Westmore
Patrick White
Amy Winslow
Eric A. Wood
Sarah Ann Williams
Kathy Yom
Original Soundtrack Available on
CD-Rom Available from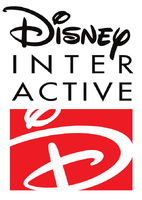 © 2010 Disney Enterprises Inc. Image
All Rights Reserved.
Disney Enterprises Inc. Chicken Run Limited Image are the authors & creators of this motion picture for purposes of the Berne Convention & all national laws giving effect thereto & for purposes of copyright law in the United Kingdom.
This motion picture is protected under the laws of the United States & other countries. Unauthorized duplication, distribution or exhibition may result in civil liability & criminal prosecution.
Distributed by
Buena Vista Pictures Distribution, Inc.
Ad blocker interference detected!
Wikia is a free-to-use site that makes money from advertising. We have a modified experience for viewers using ad blockers

Wikia is not accessible if you've made further modifications. Remove the custom ad blocker rule(s) and the page will load as expected.