Full credits for Chicken Little
Directed by
Edit
Produced by
Edit
Screenplay by
Edit
Score Composed and Conducted by
Edit
Associate Producer
Edit
Production Designer
Edit
Art Director
Edit
Co-Art Director
Edit
Visual Effects Supervisor
Edit
CG Supervisors
Edit
Technical Supervisor
Edit
Production Manager
Edit
Post Production Executive
Edit
Head of Story
Edit
Animation Supervisor
Edit
Layout Supervisor
Edit
Effects Supervisor
Edit
Modeling Lead
Edit
Skinning Lead/Character Finaling Lead
Edit
Rigging Lead
Edit
Look Development Lead
Edit
Sequence Leads
Edit
Sound Designer & Supervising Sound Editor
Edit
Visual Development & Design
Edit
Character Design
Edit
Visual Development
Edit
Story Artists
Edit
Additional Story Material by
Edit
Additional Screenplay Material by
Edit
Additional Dialogue by
Edit
Additional Story Artits
Edit
Casting by
Edit
Additional Casting by
Edit
In Order of Appearance
Additional Characters
Edit
Additonal Voices
Edit
Model Development
Edit
Senior Modelers
Modelers
Character Sculptures
Character Set-Up
Edit
Senior TD
Character TDs
Look Development
Edit
Technical Direction
Edit
Senior TDs
Look Development TDs
Character Animation
Edit
Supervising Animators
Edit
Animators
Charatcer Finaling
Edit
Effects Animation
Edit
Effects Design
Effects Animation
Shot Finaling
Edit
Digital Paint Artist
Editorial
Edit
Associate Editor
First Assistant Editor
Additional Editorial
Animation Editors / Track Readers
Production Department Managers
Edit
Production Makul Wigert
Story Tracey I. Miller-Zarneke
Philip M. Cohen
Charlene Moncrief
Model Development/Character Finaling
Fred Weinberg
Tracey I. Miller-Zarneke
Look Development
Jason I. Strahs
Editorial
Bill Barry
Layout
Katherine A. Irwin
Brian G. Smith
Animation
Monica Lago-Kaytis
Katherine A. Irwin
Sweatbox and Color Dailies
Lesley Addario Bentivegna
Effects
Nicole P. Hearon
Shot Finaling
Jennifer Christine Vera                                                                                                                                          
Tracey I. Miller Zarneke
Michael Baum
Project Manager Software
Heidi Andersen
Production Management
Edit
Production Accountant Liza Breuninger Administration Manager Vicki Case Digital Recources Administration Alan Botvinick Assistant Mgr. Production Communication Peter John Vaughan Managers of Disk Space Ben Lemon
Brenda McGril
Technical Direction
Edit
Senior TD Mark Hammel Senior Software TDs Sean D. Jenkins Chris Springfield Software TDs Allen Corcorran Scott Mankey Jeff Sadler Assistant TDs Lorenzo Russell Bambino Jennifer Behnke-Kesinger Roberto A. Calvo Tamara Alejandra Faralla Adam Garza Sean Joel Goldman Marianne Camille Gorczya Claire Lawrence-Slater Howard Buddy William Lewis III Zilvinias Lilas Jimmie A. Nelson Jr. Jiwon Paik
Elkeer Zaldumbide Pratt
Faye Tipton Johnson
One Little Slip
Written by Ed Robertson and Steven Page
Performed by Barenaked Ladies Produced by Jim Scott and Barenaked Ladies Recored by Jim Scott Mixed by Tom Lord-Alge
Production
Edit
Production Coordinators
Edit
Production Assistant
Edit
Post Production
Edit
Post Production Coordinator
Brent W. Hall
Assistant Sound Editor
Christopher Pinkston
Additional Post Production Coordinator
Valerie Ann Flueger
Sound Services
Buena Vista Sound Services
Re-Recording Mixers
David E. Fluhr, C.A.S.
Christian P. Minkler
Original Dialogue Mixers
James RNR Sandweiss
Doc Kane
Supervising ADR Editor
Thomas G. Whiting
Dialogue / ADR Editor
Linda Folk
Supervising Foley Editor
Christopher Flick
First Assistant Editor
F. Scott Taylor
Sound Effects Editor
Adam Kopald
Sound Effects / Foley Editor
Jeff Sawyer
Foley by
One Step Up
Foley Artists
Dan O'Connell
John Cucci
Foley Mixers
James Ashwell
Richard Duarte
Dubbing Recordist
Gabriel Guy
Additional Dubbing Recordist
Vince Caro
ADR Group Voice Casting
Terri Douglas
Digital Color Timing Supervisor
Bruce Tauscher
Digital Film Colorist
Timothy Peeler
Color Timer
Chris De La Guardia
Digital Imaging Post Supervisor
Robert H. Bagley
Title Design by
Susan Bradley Film Design Prints by Technicolor Produced and Distributed by Eastman Film
Film and Digital Services
Edit
Digital Traning
Edit
Technology
Edit
The Graphics Software Group
Edit
The Media Group
Edit
The Process Software Group
Edit
Asset Managements Tools
Editoral/Playback Tools
Production Managents Tools
Production Pipiles Tools
Shot Finaling Tools
The Technical Suppret Group
Edit
Techncal Suppret Engineers
The Systems Group
Edit
Data and Services
Special Thanks To The Following Walt Disney Feature Animation Suppret Staff Whose Tireless Efforts Meda This Film Possible
Edit
Radiers Of The Lost Ark
Courtesy of Lucasfilm LTD and Paramonut Pictures
Special Thanks To

Edit
maquettes
Atomic Monkey
dance reefrence
Iniy Movie Is Dedicated In The Memory Of

(1908-2005)

2005 Disney Enterprises Inc All Rights Reserved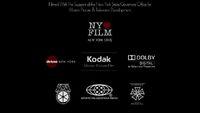 Ad blocker interference detected!
Wikia is a free-to-use site that makes money from advertising. We have a modified experience for viewers using ad blockers

Wikia is not accessible if you've made further modifications. Remove the custom ad blocker rule(s) and the page will load as expected.