Full credits for Big Hero 6
Directed by
Edit
Produced by
Edit
Executive Producer
Edit
Screenplay by
Edit
Creative Advisors
Edit
Edited by
Edit
Original Score Composed by
Edit
Big Hero 6 Team and Characters Created by
Edit
Co-Produced by
Edit
Associate Producer
Edit
Visual Effects Supervisor
Edit
Production Designer
Edit
Lead Character Designer
Edit
Art Director
Edit
Character Design Supervisor
Edit
Production Manager
Edit
Heads of Story
Edit
Head of Animation
Edit
Directors of Cinematography
Edit
Technical Supervisor
Edit
Character CG Supervisor
Edit
Environment CG Supervisor
Edit
Modeling Supervisor
Edit
Character Rigging Supervisor
Edit
Technical Animation/Simulation Supervisor
Edit
Look Development Supervisor
Edit
Head of Effects
Edit
Stereoscopic Supervisor
Edit
Animation Supervisors
Edit
Crowd Supervisor
Edit
Lighting Supervisors
Edit
Associate Technical Supervisors
Edit
Supervising Sound Editor & Designer
Edit
Executive Music Producer
Edit
Music Supervisor
Edit
Post Production Executive
Edit
Senior Production Supervisor
Edit
Baymax - Scott Adsit
Hiro Hamada - Ryan Potter
Tadashi Hamada - Daniel Henney
Fred - T.J. Miller
GoGo Tomago - Jamie Chung
Wasabi - Damon Wayans Jr.
Honey Lemon - Genesis Rodriguez
Professor Robert Callaghan - James Cromwell
Alistair Krei - Alan Tudyk
Cass Hamada - Maya Rudolph
Casting by
Edit
Additional Voices
Edit
Casting Associate
Edit
Casting Assistant
Edit
Production Finance Lead
Edit
Production Supervisor
Edit
Lead Story Artists
Edit
Story Artists
Edit
Additional Story Materiel
Edit
Additional Story
Edit
Production Assistant
Edit
Editorial
Edit
Production Supervisor
Edit
Associate Editors
Edit
First Assistant Editor
Edit
Second Assistant Editor
Edit
Assistant Editor
Edit
Additional Editors
Edit
Production Coordinator
Edit
Production Assistant
Edit
Visual Development
Edit
Production Supervisor
Edit
Visual Development Artists
Edit
Additional Visual Development
Edit
Screen UI Design
Edit
Costume Design
Edit
Production Assistant
Edit
Asset Production
Edit
Production Supervisor, Characters
Edit
Production Supervisor, Environments
Edit
Modeling Character Lead
Edit
Modeling Environment Lead
Edit
Modeling Apprentices
Edit
Character Rigging
Edit
Rigging Lead
Edit
Character Simulation Cloth Lead
Edit
Character Simulation Hair Lead
Edit
Character TDs
Edit
Look Development
Edit
Look Lead, Characters
Edit
Set Extension Lead
Edit
Look Development Artists
Edit
Set Extension Artists
Edit
Look Development Assistants
Edit
Production Coordinator
Edit
Production Assistant, Characters
Edit
Production Assistant, Environments
Edit
Production Supervisor
Edit
Layout Finaling Supervisor
Edit
Layout Lead/Camera Polish
Edit
Associate Layout Supervisors
Edit
Layout Lead
Edit
Layout Artists
Edit
Layout Finaling Artists
Edit
Cinematographic Consultant
Edit
Layout Apprentices
Edit
Zac Cavaliero
John Pettingill
Layout TDs
Edit
Production Coordinator
Edit
Production Assistants
Edit
Animation
Edit
Lead Production Supervisor
Edit
Production Supervisor
Edit
Lead 2D Animator
Edit
Animators
Edit
Animating Assistants
Edit
Animation Apprentices
Edit
Animation TDs
Edit
Production Coordinators
Edit
Monica Forouzesh
Sammy Perlmutter
Production Assistants
Edit
Technical Animation
Edit
Production Supervisor
Edit
Associate Technical Animation Supervisors
Edit
Technical Animation Artists
Edit
Production Assistants
Edit
Crowds Animation
Edit
Crowd Artists
Edit
Production Coordinator
Edit
Production Supervisor
Edit
Effects Designer
Edit
Senior Effects Lead
Edit
Effects Leads
Edit
Effects Lead, Layout
Edit
Effects Lead, Animation
Edit
Effects Animators
Edit
Effects TDs
Edit
Additional Effects
Edit
Production Coordinator
Edit
Production Assistant
Edit
Production Supervisor
Edit
Lighting Character Lead
Edit
Lighting Artists
Edit
Marketing Visual Effects Supervisor
Edit
Lighting Assistants
Edit
Lighting Apprentices
Edit
Lighting TDs
Edit
Assistant TDs
Edit
Production Coordinators
Edit
Production Assistants
Edit
Production Supervisor
Edit
Stereo Artists
Edit
Production
Edit
Production Supervisor, Sweatbox
Edit
Production Supervisor, Publicity
Edit
Production Assistant, Publicity
Edit
Assistant to Producer
Edit
Assistant to Directors
Edit
Production Tracking Specialist
Edit
Production Finance Analyst
Edit
Additional Production Support
Edit
Original Score Produced by
Edit
Score Recorded and Mixed by
Edit
Score Conducted by
Edit
Score Orchestrations by
Edit
Music Editor, Production
Edit
Music Editor, Score
Edit
Music Production Director
Edit
Music Business Affairs
Edit
Music Production Coordinator
Edit
Executive Music Assistant
Edit
Music Production Assistant
Edit
Music Preparation by
Edit
Score Contracted by
Edit
Score Choir Contracted and Conducted by
Edit
Digital Score Recordist
Edit
Additional Music
Edit
Mix Assistant
Edit
Score Technicians
Edit
Score Production Services
Edit
Score Coordinator
Edit
Assistant Music Editor
Edit
Additional Temp Music Editor
Edit
Score Choir
Edit
"Immortals"
"Boca Dulce Boca"
"Eye of the Tiger"
Post Production
Edit
Post Production Supervisor
Edit
Post Production Coordinator
Edit
Original Dialogue Mixers
Edit
Post Production Sound Services by
Edit
Re-Recording Mixers
Edit
Re-Recording Mix Technician
Edit
Sound Effects Editors
Edit
Supervising Dialogue Editor
Edit
Supervising ADR Editor
Edit
Foley Editors
Edit
First Assistant Sound Editor
Edit
Foley Artists
Edit
Foley Mixer
Edit
Assistant Re-Recording Mixer
Edit
Client Services Coordinator
Edit
Skywalker Sound Executive Staff
Edit
General Manager
Edit
Director of Engineering
Edit
ADR Group Voice Casting
Edit
Digital Imaging Specialist
Edit
Digital Colorist
Edit
End Title Design
Edit
Film Color Timer
Edit
Transfer Room/Theater Operator
Edit
Technology
Edit
Technology Directors
Edit
Sr. Research Scientist
Edit
Technology Coordinator
Edit
Sr. Graphic Designer
Edit
Animation Technology
Edit
Technology Manager
Edit
Principal Software Engineer
Edit
Look/Effects/Dynamics
Edit
Technology Manager
Edit
Interaction Design
Edit
Rendering/Pipeline/Engineering Services
Edit
Senior Technology Manager
Edit
Principal Software Engineer
Edit
Disney's Hyperion Renderer
Edit
Leadership
Edit
Developers
Edit
Additional Development
Edit
Software Infrastructure
Edit
Senior Technology Manager
Edit
Business Integration Project Manager
Edit
Technology Managers
Edit
Technology Assistant Manager
Edit
Principal Software Engineers
Edit
Core Server Infrastructure
Edit
Core Services Engineering
Edit
Data Management
Edit
Database Engineering
Edit
Linux Engineering
Edit
Mac Engineering
Edit
Media Engineering
Edit
Network Engineering
Edit
Production Engineering
Edit
Mobile Systems Development
Edit
Systems Operations
Edit
Technical Support
Edit
Disney Research
Edit
The Staff of Walt Disney Animation Studios
Edit
Studio Leadership
Edit
Creative Leadership
Edit
Departmental Leadership
Edit
Executive Administrative Support
Edit
Artist Management
Edit
Development
Edit
Marketing & Publicity
Edit
Business & Legal Affairs
Edit
Environment & Events
Edit
Human Resources
Edit
Artistic & Production Recruiting
Edit
Talent Development & Outreach
Edit
Digital Art Services
Edit
Caffeination
Edit
Special Projects
Edit
Animation Research Library
Edit
Ink & Paint
Edit
The Filmmakers Would Like to Thank
Edit
Marvel Entertainment
Carnegie Mellon University
The Robotics Institute
Massachusetts Institute of Technology
University of Tokyo
Dept. of Mechano-Informatics
Waseda University, Toyko
Humanoid Robotics Institute
National Institute of Advanced Industrial Science and Technology, Japan
Kazuhito Yokoi, Deputy Director of Intelligent Systems Research Institute
High Tech Los Angeles
First Team 4 ELEMENT
Arno Babahekian, Teacher
Guy Chriqui, Mentor
Mirman School for Gifted Children
John West, Teacher and Administrator
Robert Woolley, Teacher and Administrator
California Institute of Technology
Jet Propulsion Laboratory
National Academy of Sciences
The Science & Entertainment Exchange
Additional Thanks
Edit
Thanks Andy, We Miss You.
Production Babies
Edit
Akari
Alexander
Alishia
Aubriana
Avery
Carla
C.J.
Davis
Ella
Emma
Eric
Everett
Ivy
Jack
Jolie
Jonah
Logan
Lucas
Macey
Madeline
Matthew
Milo A.
Milo G.
Olivia
Pia
Roxanne
Sadie
Saturnino
Tama
Trafim
Wesley
William
Soundtrack Available on

Video Games Available From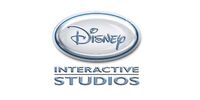 Prints by
FotoKem®
©2014 Disney Enterprises, Inc. All Rights Reserved.
For the purposes of copyright law in the United Kingdom, Disney Enterprises, Inc.
was the owner of copyright in this motion picture immediately after it was made.
Distributed by
Walt Disney Studios Motion Pictures
and Stan Lee as Fred's Dad
Created
and Produced at
Walt Disney Animation Studios
Burbank, CA
Ad blocker interference detected!
Wikia is a free-to-use site that makes money from advertising. We have a modified experience for viewers using ad blockers

Wikia is not accessible if you've made further modifications. Remove the custom ad blocker rule(s) and the page will load as expected.